Knitwear is possibly the easiest trend to identify and do at the moment, for both menswear and womenswear. Everyone is wearing it, everywhere is selling it, and it's kind of being made out to be quite a big trend (which it is), but at the end of the day it's cold, so there's hardly going to be a trend for vests.
There are some beautiful knits out there this year, the majority of brands have actually got it spot on. So I'm going to do a roundup of what I consider to be the best, both in terms of style, and cost for what you're getting (I'll only be selecting jumpers under £40). Being honest, a jumper may look amazing and look like it's worth £60, but if it states '5% Other Fibres', what you're buying is partly the sweepings from the factory floor. Not ideal and not worth paying £60.
Here's the round neck roundup...
Next - Cable Crew Neck Jumper
Composition: 100% Acrylic
I thought I'd start off with a definite favourite of mine, so much so that I actually have it. It's very simple and brilliant. Cable knits are very much on trend, navy is a colour that's easy to match with anything, and the contrast hem, cuffs and neck make it stand out that little bit more. I know it's acrylic and not wool, but it's still soft, comfortable and warm. Man-made fibres are getting a lot better after all.
Composition: 50% Cotton, 50% Polyester
I don't own this unfortunately, but my housemate does. The moment he walked in wearing it, I knew it was from Zara and I regretted not having it myself. The composition compared to price is good for Zara, who seem to have a tendency to overprice knitwear/sweaters made of cheap materials. Alongside that, printed sweaters, and mainly tapestry printed sweaters are very stylish at the moment. Granted, tapestry is mainly a trend for women at the moment, but menswear trends are always slightly slower to catch up, so be ahead of the game.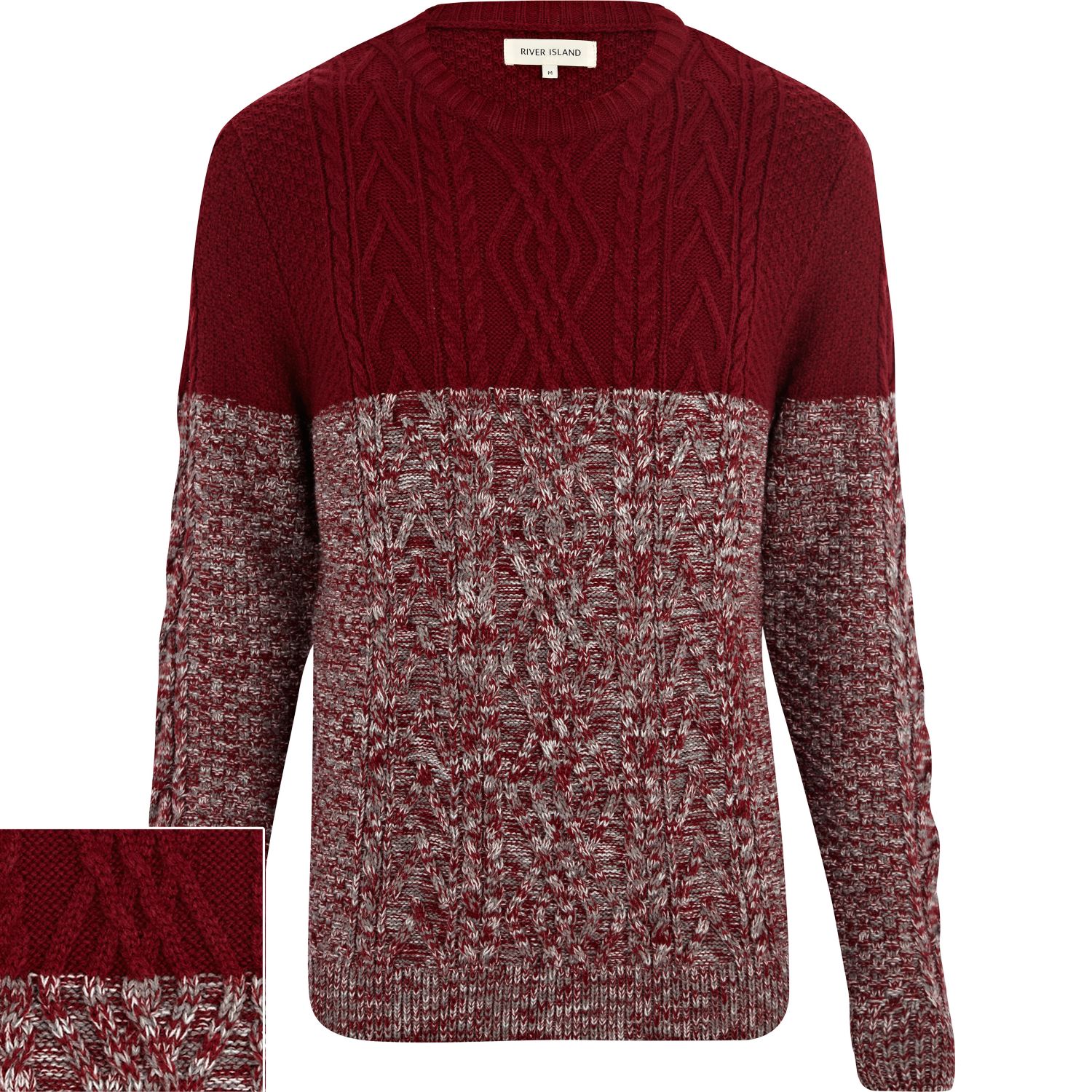 Composition: 82% Acrylic, 18% Wool
This jumper doesn't go wrong. It's colourful, colour blocked, cable knitted and crew necked. What's not to love?! The composition isn't too bad either.
Price: £30
Composition: 50% Cotton, 49% Acrylic, 1% Polyester
The simplicity of this jumper makes it very easy to put with many outfits, and will make all those outfits look good. You can always trust the ASOS design team to come up with simple, stylish brilliance. Oh, and 50% cotton in a £30 jumper? That's almost too good to turn down.
I hope you liked the jumpers I've chosen. I've looked through many for this post and these were definitely my favourites (to the extent that I want to buy all of them). Please feel free to comment with the links to any jumpers that I've missed out.